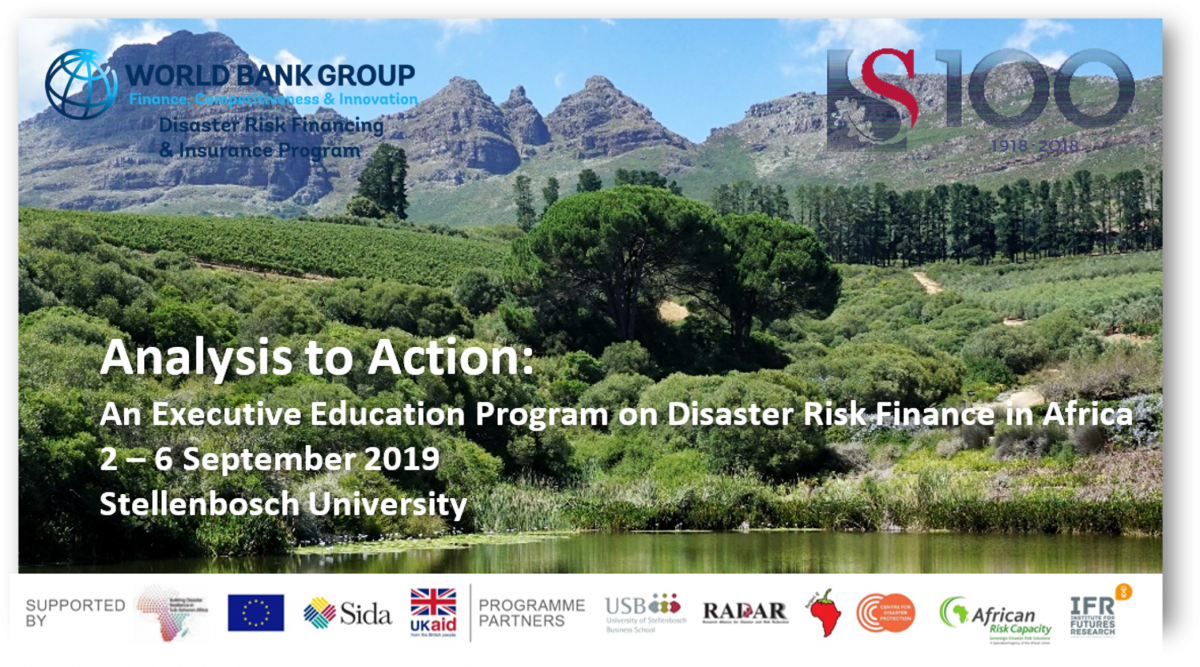 Program Overview
Analysis to Action: An Executive Education Program on Disaster Risk Finance (DRF) in Africa is by invitation-only and jointly developed and delivered by the World Bank's Disaster Risk Financing and Insurance Program and Stellenbosch University.
Program Objectives
Develop key concepts and instruments for risk management and financing of disaster shocks and empower delegates to advocate for disaster risk management financing with key stakeholders.
Provide an interactive forum for participants to engage with best practice for disaster risk management and financing, and equip them to reflect on, and draw lessons for disaster risk management and financing in their contextual environments.
Facilitate the creation of a delegate and expert network with which delegates can build resilient disaster risk response and financing outcomes in their respective countries.
 
Post-program Materials 
Agenda | Brochure | Evaluation Form | Feature story | Highlight video | Photo gallery
Presentations