In the Spotlight | Featuring: Juan Carlos Quirós Solano - Costa Rica's Central Bank's Perspective on Disaster Risk Financing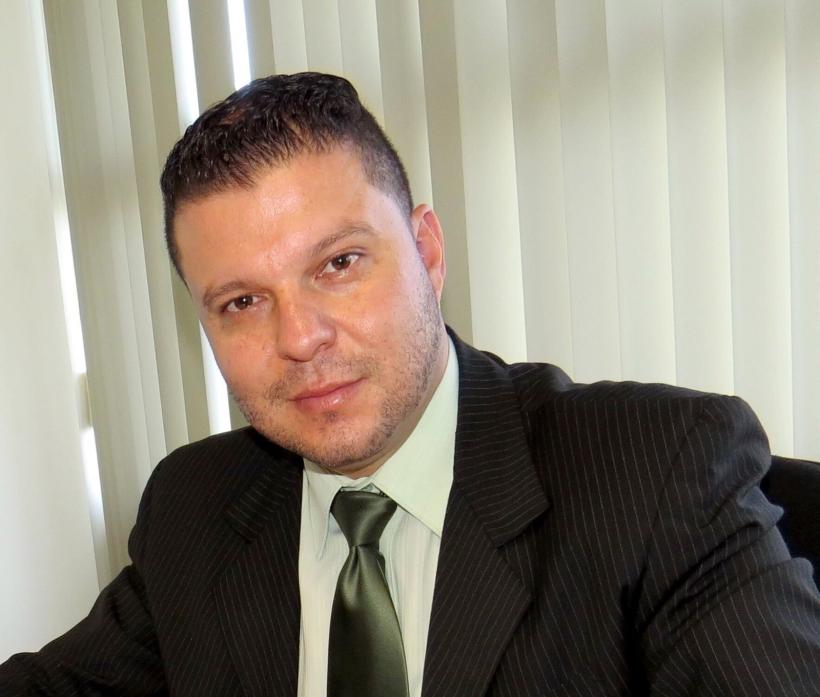 ---------------------------------------
Spanish version below
Versión en castellano debajo
----------------------------------------
 
In May 2023, the Costa Rica Disaster Risk Finance (DRF) Training of Trainers program took place to share knowledge among key local stakeholders, including the University of Costa Rica (UCR), the National Commission for Risk Prevention and Emergency Response (known as National Emergency Commission (CNE), the Ministry of Finance, and the Central Bank of Costa Rica (BCCR).
We spoke with Juan Carlos Quirós Solano, an economist at the Central Bank of Costa Rica, to get his perspective of this new training initiative and his view of DRF in Costa Rica.
World Bank (WB): What did you think of the training?
Juan Carlos Quirós Solano: Having the opportunity to share, with world-class instructors and Costa Rican officials immersed in the subject is very enriching. The training allows the learning of the conceptual framework of Disaster Risk Financing and analyzing practical examples, which are the basis of knowledge exchange among participants. As for the structure, it is very didactic, they took us by the hand, step by step, which facilitated the learning and understanding and application. The way they framed the concepts was innovative, because despite some issues being discussed for some time, it is essential to understand and apply them in the current context. It was much more than I expected.
WB: Could you share some take-aways resulting from the design the replicability of the training program in DRF workshop, guided by the University of Costa Rica?
Juan Carlos: In general, the structure of the training seems to me to be adequate. Combining master classes with practice and group work is essential to achieve the learning goal. It was particularly productive to listen to the interventions of the participants, in our group everyone contributed from the scope of their experience, it was very collaborative. Some especially important conclusions were reached to redirect an upcoming training, so that others also enjoy similar training. It was very nice and practical dynamic. The use of Google JamBoard, greatly facilitated the ability to contribute ideas, to arm, to build the scaffolding of discussions, and finally, to reach relevant conclusions in terms of the next steps.
WB: From a more general point of view, what is your role and how important is DRF within that role?
Juan Carlos: From the Central Bank, it is particularly important to try to implement, or that the authorities adopt, a strategy that mitigates risks and that allows managing them. From the macro level, this could have a strong impact on the economy. Costa Rica is in the top 10, in terms of natural events. Everything we have worked hard to do, in the socioeconomic sphere, can disappear. In the Central Bank we have a model of general equilibrium; I know that we must work with colleagues in the Department of Economic Research to convey to them the need to model climate change within that model. In 2018, the Central Bank of Costa Rica (BCCR) created the Strategic Analysis Group on Climate Change, whose objective is to advise the BCCR in the response to new challenges related to climate change and the impact it has on institutional objectives, defined in the scope that the BCCR has in its organic law.
WB: As of right now, how does Costa Rica deal with natural events?
Juan Carlos: In the Central Bank, in accordance with the provisions of article 106 of Law 7558, we receive requests for public indebtedness to which we must give an approval opinion. On several occasions, the National Emergency Commission has managed the application for borrowing for a credit line, or for borrowing for resilient infrastructure. They are very particular operations, but it is public debt and Costa Rica is trying to get on a sustainable path in the medium term. Recently, a conditional credit application (CAT DDO) of the Ministry of Finance was approved in the BCCR with the World Bank, so this type of instrument becomes an option also to address other phases or other layers of risk. There is a very wide range of options and this one can be beneficial in the macroeconomic field.
WB: How valuable is the expansion of DRF knowledge?
Juan Carlos: More DRF knowledge is essential. The greater the knowledge of the different actors, the greater the commitment and the better the articulation of efforts. This must be gradual; but with patience, support from multilateral agencies, such as the World Bank, and with the willingness of the main actors, it will be easier for us to understand the relevance of such strategies.
Costa Rica has made progress in quantifying contingent liabilities and is in the process of refining the operational plan to implement Costa Rica's national strategy for financial disaster risk management. But who knows this? We must try to make an impact in such a way that more people know what has been done and what is being done; because this also affects them and the development of the country. Such training needs to continue to be replicated and made more inclusive.
WB: Do you think that this could be one of the various challenges that could slow down the growth of DRF in Costa Rica?
Juan Carlos: Training for me is critical. Indeed, one of the challenges is to get more people involved and wanting to learn, even from universities. The more actors, the more progress will be made. A better call is essential to sow the seed. Why? Because internally, in each institution, it could then be transmitted later. We need to get more institutions, more main actors here in this forum training, making decisions, and contributing. We must focus on maintaining the process in the medium and long term.
WB: Where do you see the future of the DRF in Costa Rica?
Juan Carlos: I see that is very much in the Ministry of Finance and the National Emergency Commission hands; I see them as the great champions and actors, informing and promoting the use of such instruments. However, it is also important the participation of academia, of the University of Costa Rica so that it can incorporate in the curriculum at least one such course or because it does not think of a Diploma in DRF. Much progress has been made, but this continuity must continue. It is important to keep interacting with you, World Bank, to keep up with the new; feedback must be continuous.
Juan Carlos Quirós Solano earned a degree in Economics from the University of Costa Rica, with studies in Applied Economics from the University of Chile. He has specialized in Monetary, Fiscal, Exchange and Financial Policy at the Institute of Studies of the International Monetary Fund (IMF). In addition, he has specializations in Public Private Partnerships and Public Works Concession granted by the Development Bank for Latin America (CAF) and in Formulation and Evaluation of Public Infrastructure Projects by the Central American Institute of Public Administration (ICAP), as well as a diploma in Public Administration from the Shanghai-China Institute of Administration. Solano is currently an Economic Advisor at the Economic Division of the Central Bank of Costa Rica and a professor at the State Distance University (UNED) in Costa Rica. Previously, he was director of the General Directorate of Public Credit of the Ministry of Finance of Costa Rica.
Please read the original interview in Spanish below.
-----------------------------------------------------------------------
Perspectiva del Banco Central sobre la Financiación del Riesgo de Desastres en Costa Rica
En mayo de 2023, el programa de Formación de Formadores para la Financiación del Riesgo de Desastres (DRF, por sus siglas en inglés) en Costa Rica logró con éxito el objetivo de difundir conocimientos entre importantes actores locales, incluidos la Universidad de Costa Rica (UCR), la Comisión Nacional de Emergencias (CNE), el Ministerio de Hacienda, y el Banco Central de Costa Rica (BCCR).
Hablamos con Juan Carlos Quirós Solano, Economista en el Banco Central de Costa Rica (BCCR), para conocer su opinión sobre esta nueva iniciativa de capacitación y su visión sobre la DRF en Costa Rica.
Banco Mundial (BM): ¿Qué te ha parecido la formación?
Juan Carlos Quirós Solano: Tener la oportunidad de compartir, con instructores de clase mundial y funcionarios costarricenses inmersos en el tema es muy enriquecedor. En particular, la formación no sólo permite aprender el marco conceptual del Financiamiento de Riesgo de Desastres, sino también analizar ejemplos prácticos, que al final del día son la base del intercambio de conocimientos entre los participantes. En cuanto a la estructura, es muy didáctica, lo van llevando de la mano poco a poco, eso facilita mucho el aprendizaje, el entendimiento y la aplicación. Me parece innovador en la forma en que lo abordan, pues a pesar de que, algunos temas ya tienen tiempo discutiéndose, pues realmente el poder entenderlos y aplicarlos en el contexto actual es fundamental. Ha sido mucho más de lo que esperaba.
BM: ¿Podrías compartir algunos puntos clave resultantes del taller para diseñar la replicabilidad del programa de capacitación en Financiamiento del Riesgo de Desastres, guiado por la Universidad de Costa Rica?
Juan Carlos: En general, la estructura de la formación me parece la adecuada. Combinar las clases magistrales, con prácticas y trabajo en grupo es fundamental para lograr el objetivo del aprendizaje. En particular, fue muy productivo escuchar las intervenciones de los participantes, en nuestro grupo todos aportaron desde el ámbito de su experiencia, fue muy colaborativo. Se llegó a conclusiones muy importantes para redireccionar una próxima capacitación, para que otros también disfruten de una capacitación similar. Fue una dinámica muy bonita y práctica. El uso de Google JamBoard, facilitó mucho el poder contribuir con las ideas, para armar, para construir el andamiaje de las discusiones, y finalmente, poder llegar a conclusiones relevantes en términos de los siguientes pasos.
BM: Desde un punto de vista más general, ¿cuál es tu rol y qué tan importante es el DRF dentro de ese rol?
Juan Carlos: Desde la Banca Central, es muy importante tratar de implementar, o que las autoridades adopten, una estrategia que mitigue los riesgos y que permita gestionarlos. Desde el ámbito macroeconómico, esto podría tener un impacto muy fuerte en la economía. Costa Rica está en el top 10, en cuanto a eventos de la naturaleza. Todo lo que nos ha costado hacer, en el ámbito socioeconómico, se puede ir. En el Banco Central contamos con un modelo de equilibrio general; sé que se debe trabajar con los compañeros del Departamento de investigación económica para transmitirles la necesidad de modelar, el cambio climático dentro de ese modelo. En 2018, en el Banco Central de Costa Rica (BCCR) se creó el Grupo de Análisis Estratégico en Cambio Climático, cuyo objetivo es asesorar al BCCR en la respuesta ante los nuevos retos relacionados con cambio climático y el impacto que este tenga sobre los objetivos institucionales, delimitados en los alcances que el BCCR tiene en su ley orgánica.
BM: ¿Cómo se enfrenta Costa Rica a eventos de origen natural?
Juan Carlos: En el Banco Central, de acuerdo con lo que establece el artículo 106 de la Ley 7558, recibimos solicitudes de endeudamiento público a las cuales debemos brindar un dictamen de aprobación. En diversas oportunidades, la Comisión Nacional de Emergencias ha realizado la gestión de solicitud de endeudamiento para una línea de crédito, o para un endeudamiento para infraestructura resiliente. Son operaciones muy particulares, pero es deuda pública y Costa Rica está tratando de enrumbarse a una senda sostenible en el mediano plazo. Recientemente, se aprobó en el BCCR una solicitud de crédito condicional (CAT DDO) del Ministerio de Hacienda con el Banco Mundial, por lo que, este tipo de instrumentos se convierten en una opción también para atender otras fases u otras capas de riesgo. Este es un ámbito muy amplio de opciones y que nos puede favorecer bastante en el ámbito macroeconómico.
BM: ¿Qué tan valioso es ampliar los conocimientos sobre DRF?
Juan Carlos: Tener más conocimiento sobre el DRF es fundamental. Cuanto mayor conocimiento tengamos los diferentes actores, mayor será el compromiso y mejor la articulación de esfuerzos. Esto debe ser gradual; pero con paciencia, apoyo de organismos multilaterales, como el Banco Mundial, y con buena disposición de los principales actores, se facilitará que podamos entender la relevancia de este tipo de estrategias.
Costa Rica ha avanzado en cuantificar pasivos contingentes y está por afinar el plan operativo para implementar la estrategia nacional de gestión financiera del riesgo de desastres de Costa Rica. ¿Pero quién conoce esto? Hay que tratar de impactar de forma tal, que mayor cantidad de personas sepan qué es lo que se ha hecho y qué es lo que se está haciendo; porque esto también incide en ellos y en el desarrollo del país. Es necesario que este tipo de capacitaciones se sigan replicando, y sean más inclusivas.
BM: ¿Crees que esto sería uno de los retos que puede frenar el crecimiento del DRF en Costa Rica?
Juan Carlos: La capacitación para mí es fundamental. Efectivamente, uno de los retos es lograr que más personas se involucren y quieran aprender, incluso desde las universidades. Entre mayor cantidad de actores, mayor será el avance. Una mejor convocatoria es fundamental para sembrar la semilla. ¿Por qué? Porque a lo interno, en cada institución, posteriormente se podría seguir transmitiendo. Hay que lograr que más instituciones, más actores principales estén aquí en este foro capacitándose, tomando decisiones, y aportando. Nos debemos enfocar en lograr que el proceso se mantenga en el mediano y largo plazo.
BM: ¿Dónde ves el futuro del DRF en Costa Rica?
Juan Carlos: Yo lo veo mucho por el lado del Ministerio de Hacienda, y por la Comisión Nacional de Emergencia; los veo a ellos como los grandes campeones y actores, informando y promoviendo el uso de este tipo de instrumentos. Empero, también es importante la participación de la academia, de la Universidad de Costa Rica para que pueda incorporar en la malla curricular al menos un curso de este tipo o porque no pensar en algún Diplomado en DRF. Se ha avanzado mucho, pero hay que seguir dándole esa continuidad. Es importante mantener la interacción con ustedes, Banco Mundial, para estar al día con lo nuevo; la retroalimentación debe ser continua.
Juan Carlos Quirós Solano es licenciado en Economía por la Universidad de Costa Rica, con estudios de Economía Aplicada en la Universidad de Chile. Cuenta con estudios de especialización en Política Monetaria, Fiscal, Cambiaria y Financiera en el Instituto de Estudios del Fondo Monetario Internacional (FMI). Además, posee, especializaciones en Asociaciones Pública Privada y Concesión de Obra Pública otorgado por el Banco de Desarrollo para América Latina (CAF) y en Formulación y Evaluación de Proyectos de Infraestructura Pública por el Instituto Centroamericano de Administración Pública (ICAP), así como un diploma en Administración Pública por Instituto de Administración de Shanghai-China. Actualmente es economista asesor en la División Económica del Banco Central de Costa Rica y es profesor de la Universidad Estatal a Distancia (UNED) en Costa Rica Anteriormente, fue director de la Dirección General de Crédito Público del Ministerio de Hacienda de Costa Rica.