The Impact of COVID-19-Related Budget Reallocations
The fiscal impacts of disasters originate from both short- and long-term consequences, such as deteriorating fiscal balances, economic contraction, and increase in public debt. Beyond these costs, there are other ways in which disasters affect government budgets. For example, governments with constrained fiscal space or limited pre-arranged sources of funds (such as reserve funds or insurance) are forced to raid their existing budgets and reallocate funds to finance essential relief and recovery. While such actions are necessary, they crowd out other important planned public expenditures, presenting an opportunity cost in terms of forgone or delayed returns. Yet, across the world, budget reallocations are poorly documented and rarely quantified.
This analysis seeks to quantify the impact of such budget reallocations in Albania by examining how the Government of Albania (GOA) utilized them for financing the response to the COVID-19 pandemic. The analysis builds on the data recorded in the BOOST database1, on data shared by the GOA, and on a series of interviews conducted with the Ministry of Finance and Economy (MOFE) and other line ministries and public agencies over the course of the pandemic. The analysis covers national government and subnational transfers in 2020.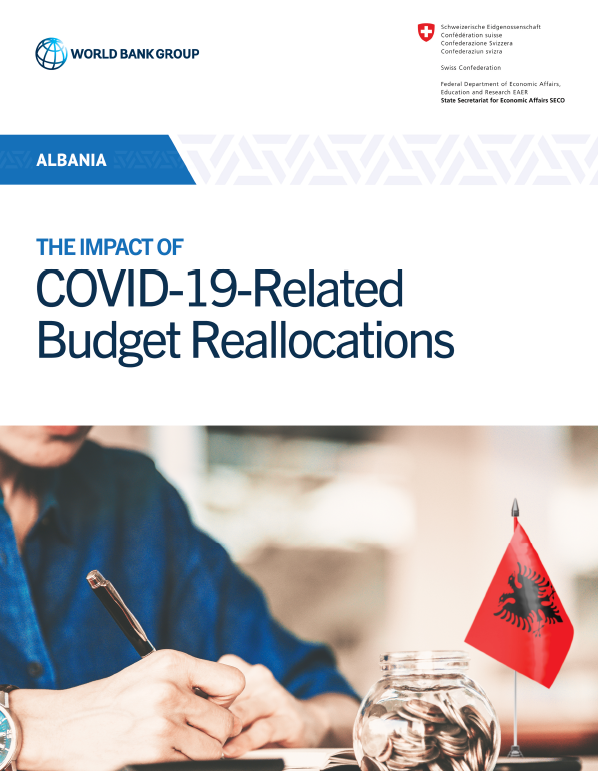 Topics
Sovereign for Country
DRF on Budget Protection
DRF on Natural Disasters
DRF Training and Knowledge
DRF on Sovereigns