Top 4 Shortlisted Teams in Humanitarian Assistance and Disaster Relief (HADR) Challenge 2021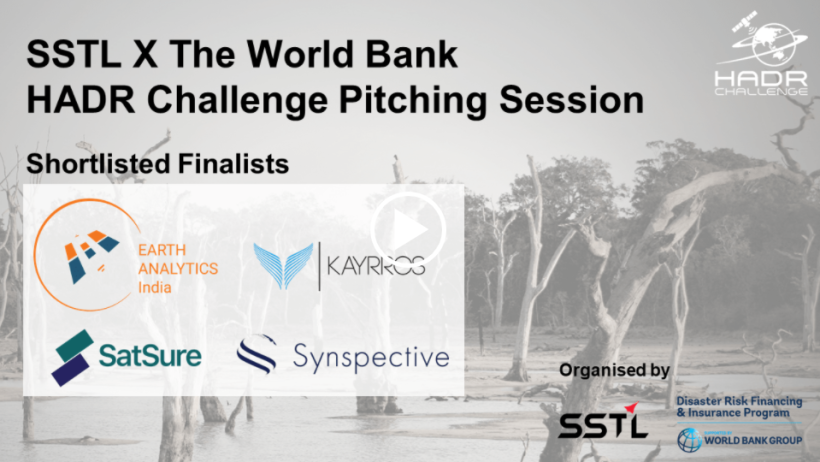 Satellite technology is increasingly applied to providing quick, accurate, and effective responses to frequent and complex disaster situations. Across the world, countries are recognizing the need of utilizing remote sensing technologies as a critical tool in real-time disaster management.
The Singapore Space and Technology Ltd (SSTL) launched the Humanitarian Assistance and Disaster Relief (HADR) Challenge aims to stimulate and tap into the creativity of companies, start-ups, research groups, or even students to identify new and translatable solutions to complex problems of coordination and technology usage within the context of HADR.
This year, SSTL partnered with the World Bank in support of the Southeast Asia Disaster Risk Insurance Facility (SEADRIF) to find a solution that will help to better analyze flood extent and the resulting damage and needs.  In total, 26 teams comprising of organizations, startups, research groups, and even students from around the World entered the challenge.
Teams were challenged to develop a solution that will augment real-time flood extents derived from satellite imagery with flood depth information from other existing datasets and/or real-time data sources. After 3 months of hard work, the top 4 teams pitched their solutions to a panel of judges during the 2020 Understanding Risk Conference this past December. The winner of the HADR Challenge 2021 will be announced later this month. To view the pitching session, click here.
The finalist teams were: