[OECD Event] Is Insurance The Right Option?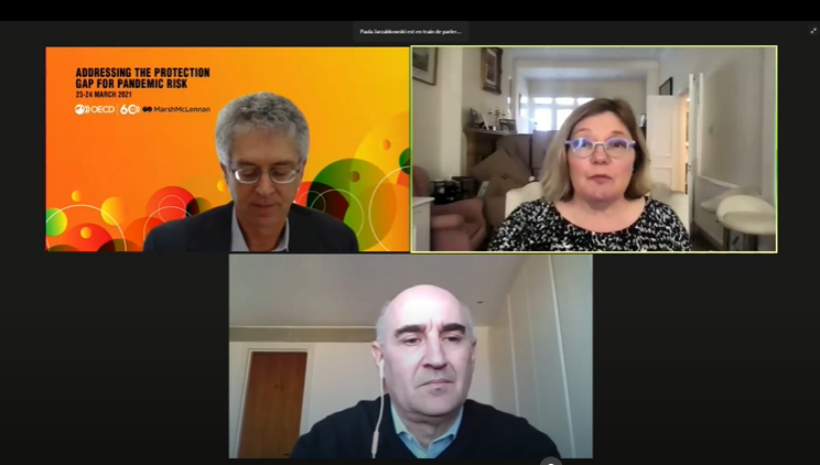 On March 23, Olivier Mahul (Practice Manager, Crisis and Disaster Risk Finance, World Bank Group) was invited as a guest speaker at the OECD online event – Addressing the Protection Gap for Pandemic Risk. During the session, Olivier highlighted the World Bank Group's plan to support a green, resilient, and inclusive economic recovery in the face of the compounding shocks that have caused an unprecedented financial toll on developing economies. To recap the session, click here to watch the video recording.
Specifically, he shared insights on improving effective financial resilience for countries that are facing high fiscal challenges (see below bullet points). He also believes that effective resilience has to go hand in hand with developing more public-private partnerships. 
Help countries to reshape tax systems.
Promote greener recovery to create new business opportunities.
Mobilize domestic and international insurance markets to scale up protections for various groups.
To review the OECD event page, click here. The objective of the OECD online event – Addressing the Protection Gap for Pandemic Risk, is to better understand the impact that the crisis has had on different types of policyholders, the challenges that insurers and reinsurers face in extending greater support and the steps needed to find a solution to ensure that the financial impacts of infectious disease outbreaks are better managed in the future.