National Consultation on Disaster Risk Financing for Pakistan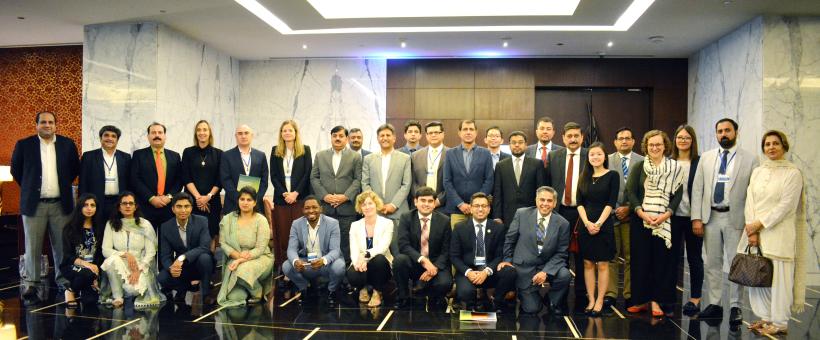 ​On July 3-5, 2019 the World Bank's Crisis and Disaster Risk Finance team co-convened a workshop on disaster risk financing with the Ministry of Finance (MoF), the National Disaster Management Authority (NDMA), and the National Disaster Risk Management Fund (NDRMF) of Pakistan. The objectives of the workshop were to (i) discuss the financial challenges that Pakistan faces after natural disasters and its current efforts in disaster risk management; (ii) discuss options to address these challenges and agree on the way forward; and (iii) inform the development of a disaster risk financing strategy for the Government of Pakistan to be prepared by the NDRMF).
The participants included high-level officials from the MoF, NDMA, Insurance Association, provincial governments of Pakistan, and NDRMF; as well as development partners, donors, representatives of insurance sector, and international experts on disaster risk financing. This event was financed through the United Kingdom's Department for International Development Disaster Protection Program. Click here to access the proceedings.
Please see below the video messages: 
1. Disaster Risk Financing in Pakistan - The View from the Ministry of Finance
2. Disaster Risk Financing in Pakistan - The View from the National Disaster Risk Management Fund
3. Disaster Risk Financing in Pakistan - The View from the National Disaster Management Authority
4. Disaster Risk Financing in Pakistan - The View from the Global Lead at the World Bank
5. Disaster Risk Financing in Pakistan - The View from the World Bank
6. Disaster Risk Financing in Pakistan - The View from a Provincial Government