[E-learning]Introduction to Disaster Risk Finance Analytics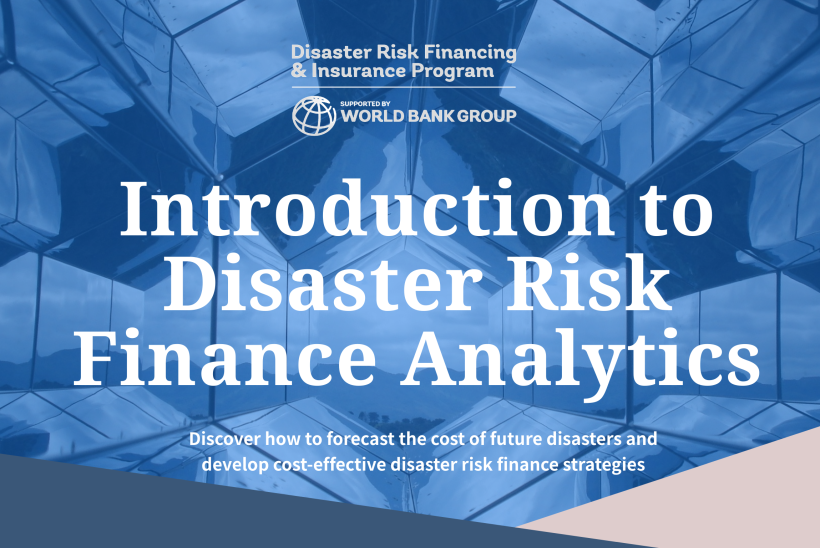 The course is designed to help you better understand risk information, challenge quantitative results, and evaluate options to make risk-informed decisions for financial and economic planning purposes.
Through a series of examples and practical hands-on exercises you will explore the five-step disaster risk analytics workflow, discovering how to assess the fiscal impact of disasters and how Disaster Risk Finance Analytics can support decision making and financial planning to reduce the financial impact of natural disasters.
The 60 minute, self-paced course is designed for government officials, World Bank employees, civil society, and students. ​A certificate will be issued upon successful assessment. 
Visit the Open Learning Campus (https://olc.worldbank.org) to see the full range of DRF online learning programs. For a first-time user, a new account is required to be created. Click here to access the member portal help content.