World Bank Financial Products E-learning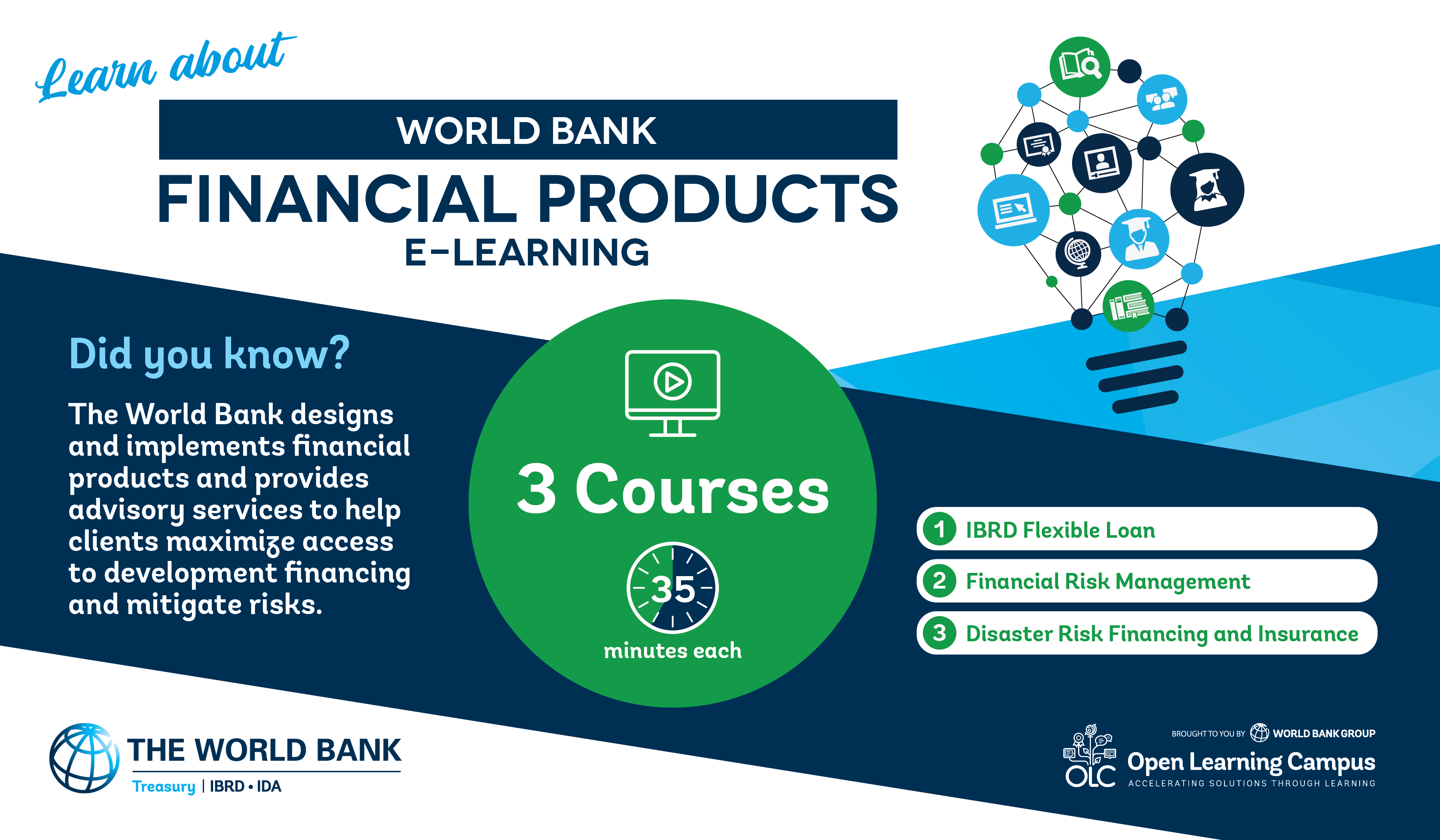 Introduction to World Bank Financial Products
The World Bank launched an e-learning program for our existing and prospective clients to better understand our financial products that maximize access to development financing and mitigate risks. The program focuses on the IBRD Flexible Loan, financial risk management and disaster risk financing products. All e-learning courses are open to the public. 
Meet Miguel Navarro-Martin, Manager of Financial Products and Client Solutions, the team that designs and implements the World Bank financial products and provide advisory services that help clients to maximize access to development financing and mitigate risk. In this short video, he explains the topics covered by the e-learning course. 
The specific Disaster Risk Financing course highlights financial products available to help governments, sub-national governments and state-owned enterprises to manage risks related to natural disasters and the weather. The products include contingent financing instruments, insurance/re-insurance, catastrophe bonds, whether derivatives and more. With the duration of approximately 35 minutes, this online course allows all participants learn on their own time, at their own pace and earn a certificate.