[Webinar] Women in Risk Finance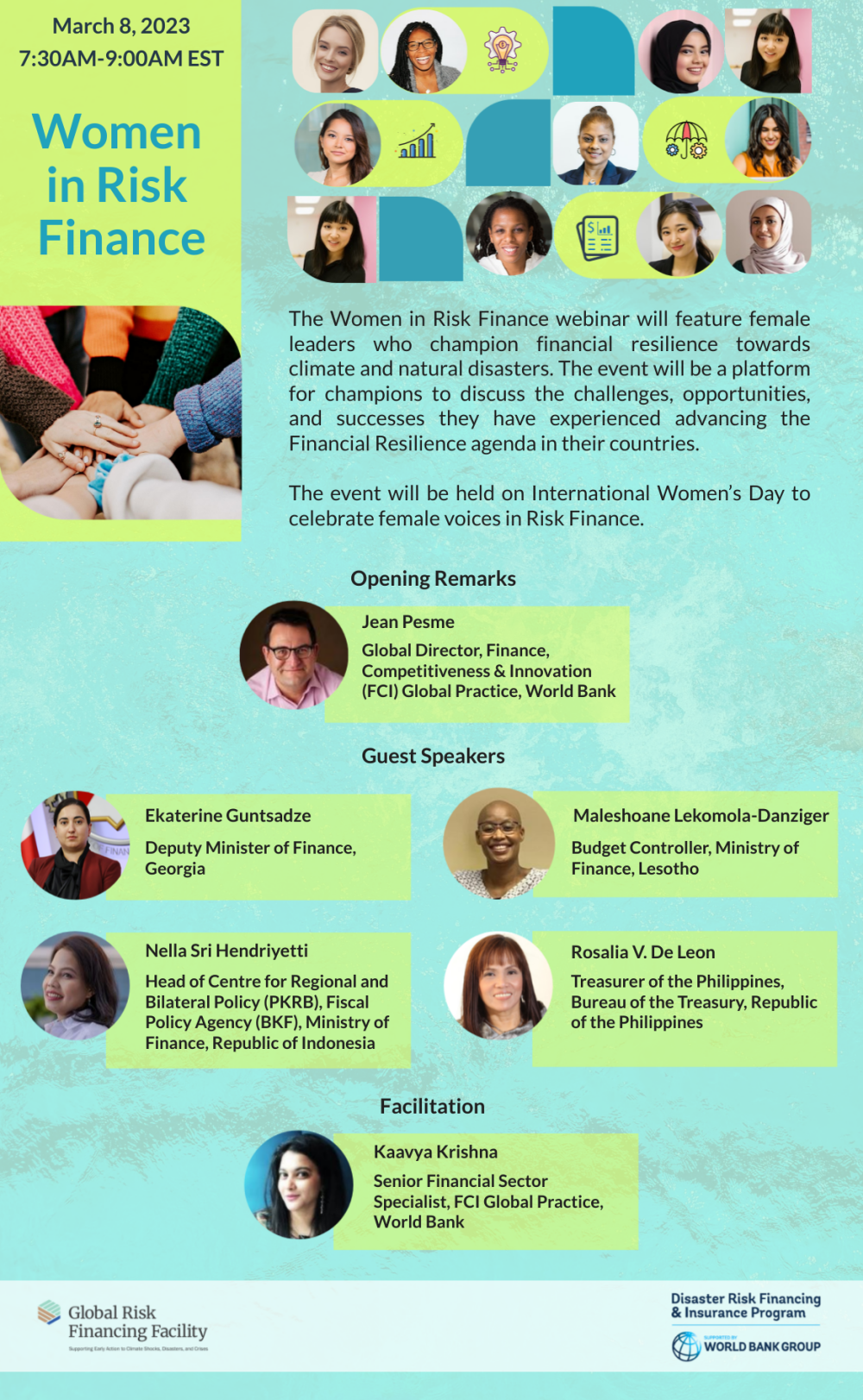 On occasion of Internation Women's Day, World Bank's Disaster Risk Financing and Insurance Program has organized a "Women in Risk Finance" webinar to celebrate female voices in Risk Finance. The webinar will feature female leaders who champion Financial Resilience towards climate and natural disasters from ministries of finance across various governments as well as the World Bank Group.
Date and Time: Tuesday, March 8, 2022 | 7:30AM - 9:15AM, EST | 12:00PM - 1:15PM, GMT
Event: Women in Risk Finance
Registration Link: https://worldbankgroup.zoom.us/meeting/register/tJwtdOmvqz8qG9fJqQI7nSi2ImWBRTsf8dRG
On registration, you will receive a confirmation email. Please do remember to block out time for the virtual event by clicking the "Add to Calendar" option provided in the email. If you do not receive a confirmation email, please contact drfip@worldbankgroup.org, before the event starts.
If you missed the webinar, you can view a recording of the event here and the presentation here.