Thematic Session: Better Risk Financing Analytics for Better Recovery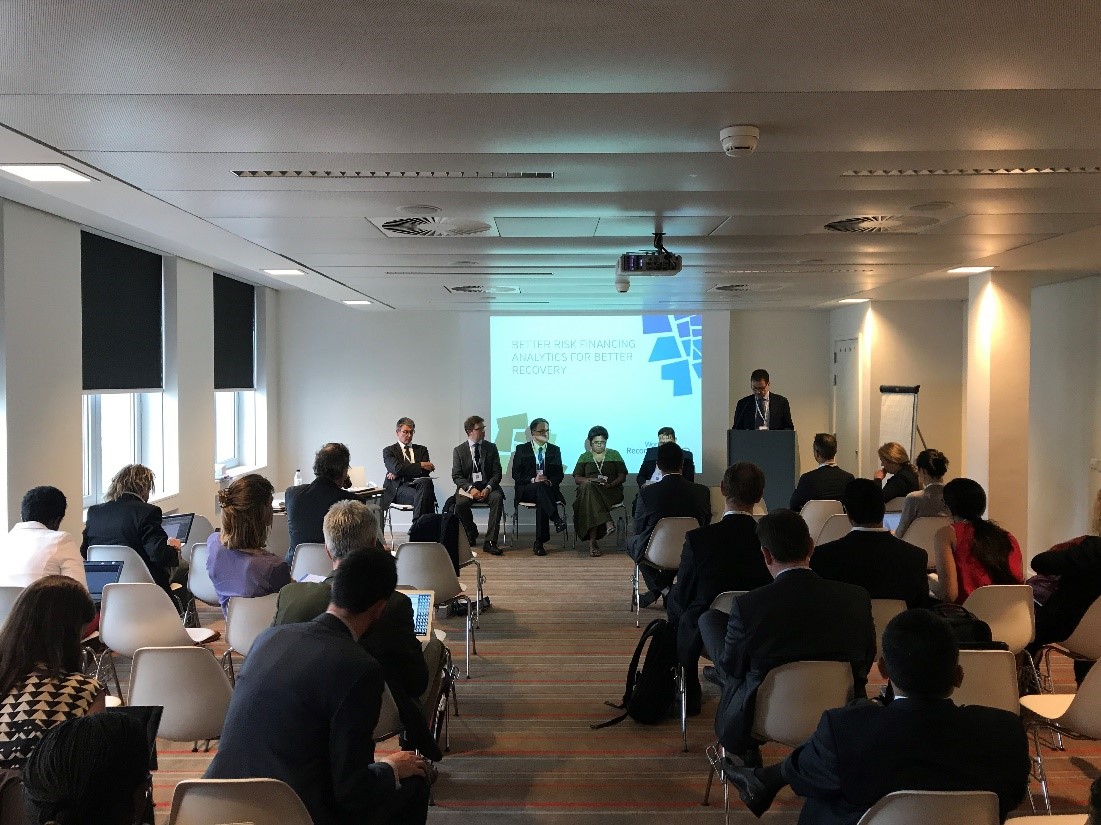 Global economic losses from disasters are now reaching an average of more than US$300 billion a year. To reduce the impact of future disasters, a growing number of governments and donors are now moving towards a proactive rather than reactive approach to financial planning against the impacts of natural disasters. Analysis to inform and support financial protection decision making is possible in both environments with sophisticated risk models and environments with no risk models and limited risk data.
The objective of the session is to demonstrate how proper analysis and use of risk data leads to better informed decisions for financial protection against natural disasters and post disaster recovery. This session will showcase the importance of risk data, tools and methodologies used to inform financial planning for better post disaster recovery through country experiences and new developments in this area will be highlighted. 
Moderated by Naomi Cooney, Financial Sector Specialist from the World Bank's Disaster Risk Financing and Insurance Program (DRFIP), the session will be joined by: 
Felice Zaccheo, Head of Unit for Sustainable Energy and Climate Change, European Commission
Matthew Foote, ‎Group Head of Exposure Management, ‎Argo Group International Holdings, Ltd.
Daniel Clarke, Actuary at Government Actuary's Department of the United Kingdom
Pietro Ceccato, Lead of the Environmental Monitoring Program, Columbia University
Youness Lammat, Head of the Department of Insurance and Social Welfare (DAPS), Government of Morocco
Litea Biukoto, Senior Advisor Risk Reduction, Pacific Risk Information System (PacRIS)