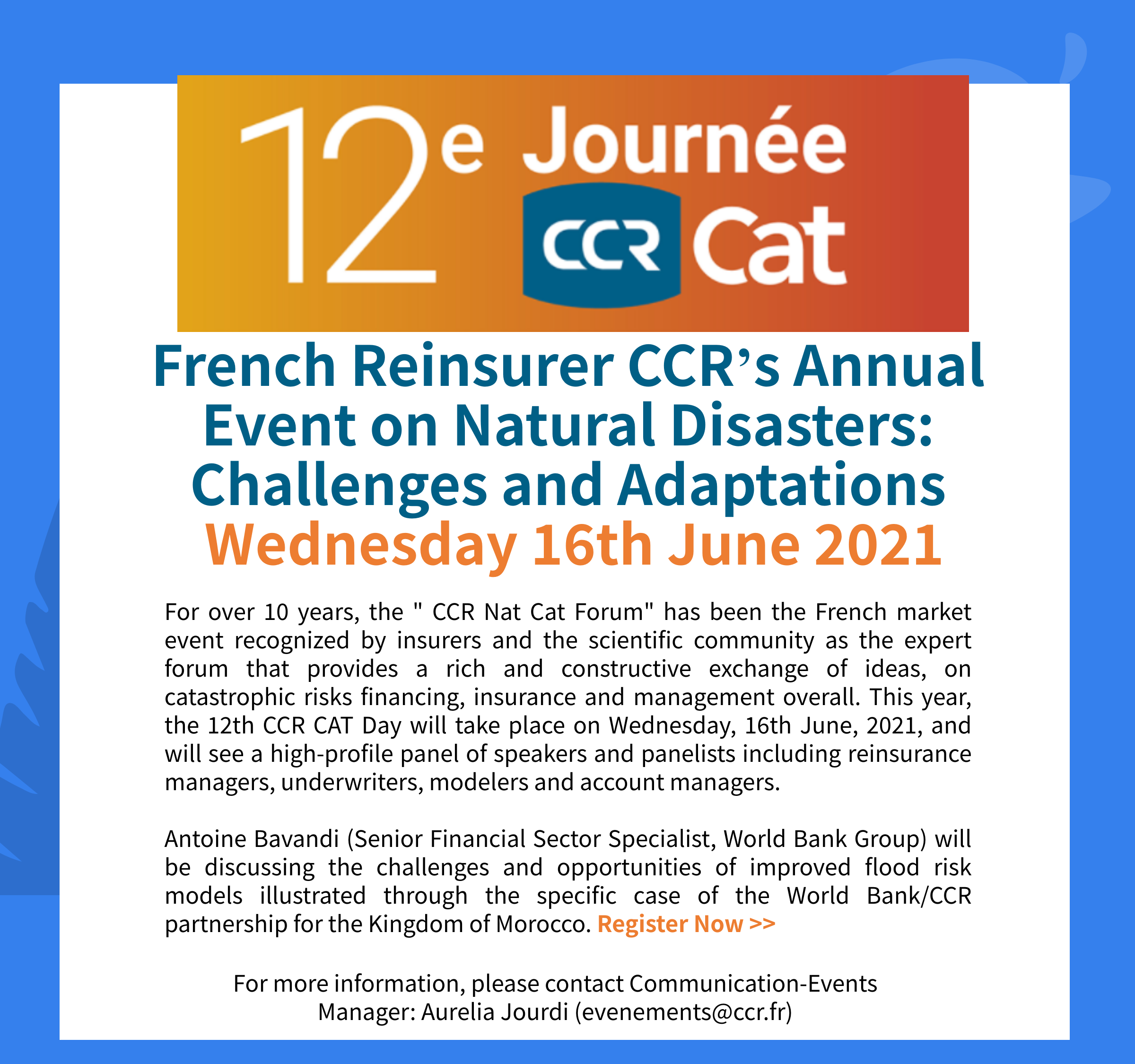 Description
For over 10 years, the " CCR Nat Cat Forum" has been the French market event recognized by insurers and the scientific community as the expert forum that provides rich and constructive exchange of ideas, on catastrophic risks financing, insurance and management overall. This year, the 12th CCR CAT Day will take place on Wednesday 16th June 2021, and will see a high-profile panel of speakers and panelists including reinsurance managers, underwriters, modelers and account managers.
Antoine Bavandi (Senior Financial Sector Specialist, Crisis & Disaster Risk Finance) will be discussing the challenges and opportunities of improved flood risk models illustrated through the specific case of the World Bank/CCR partnership for the Kingdom of Morocco.
Event: French Reinsurer CCR's Annual Event on Natural Disasters: Challenges and Adaptations
Event date: Wednesday 16th June 2021
Registration: Registrations for the 12th CCR CAT Day are closed. If necessary, please contact us at the following address: evenements@ccr.fr.
Visit the event page here
Download the program/agenda here