GRiF Technical Talks: Summer Special - Influence With Technical Stories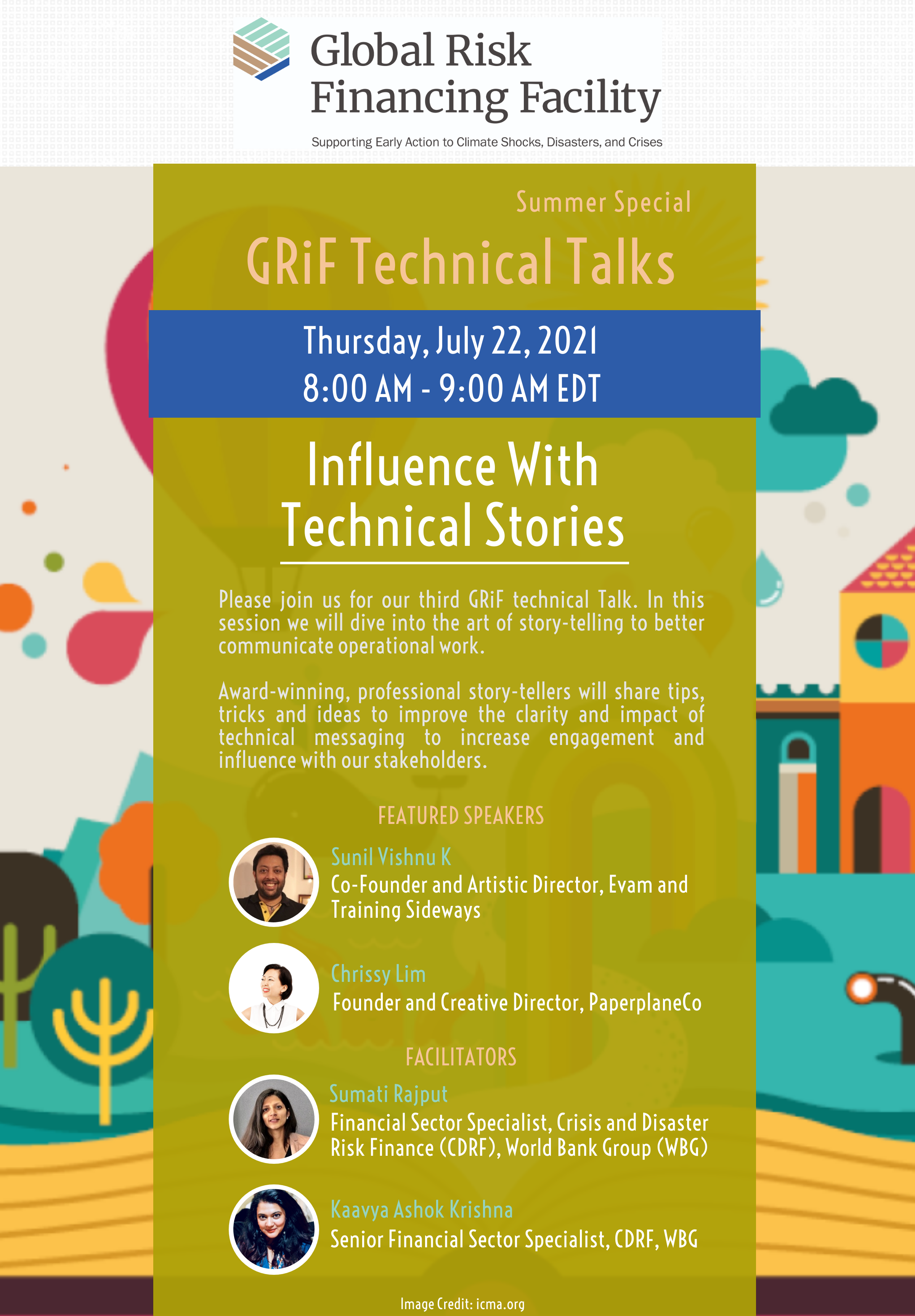 Thursday, July 22, 2021 | 8:00 AM- 9:00 AM EDT
GRIF Technical Talks : Summer Special - Influence with Technical Stories 
Please join us for our third GRIF technical Talk. In this session we will dive into the art of story-telling to better communicate operational work. Award-winning, professional story-tellers will share, tips, tricks and ideas to improve the clarity and impact of technical messaging to increase engagement and influence with our stakeholders.
Registration link: 
https://worldbankgroup.zoom.us/meeting/register/tJ0kduGsrjguGtRbZL3Yeo0r...
IMPORTANT REGISTRATION INFORMATION
1. On registration, you will receive a confirmation email containing information on joining the meeting. Please do NOT share the connection link with others as it is unique to you.
2. Please remember to block out time for the virtual event by clicking the "Add to Calendar" option provided in the confirmation email.
3. If you do not receive a confirmation, please let us know before the event starts.