Global Risk Financing Facility (GRiF) Technical Talks | Webinar #7 - 3 Years of GRiF: Implementation Highlights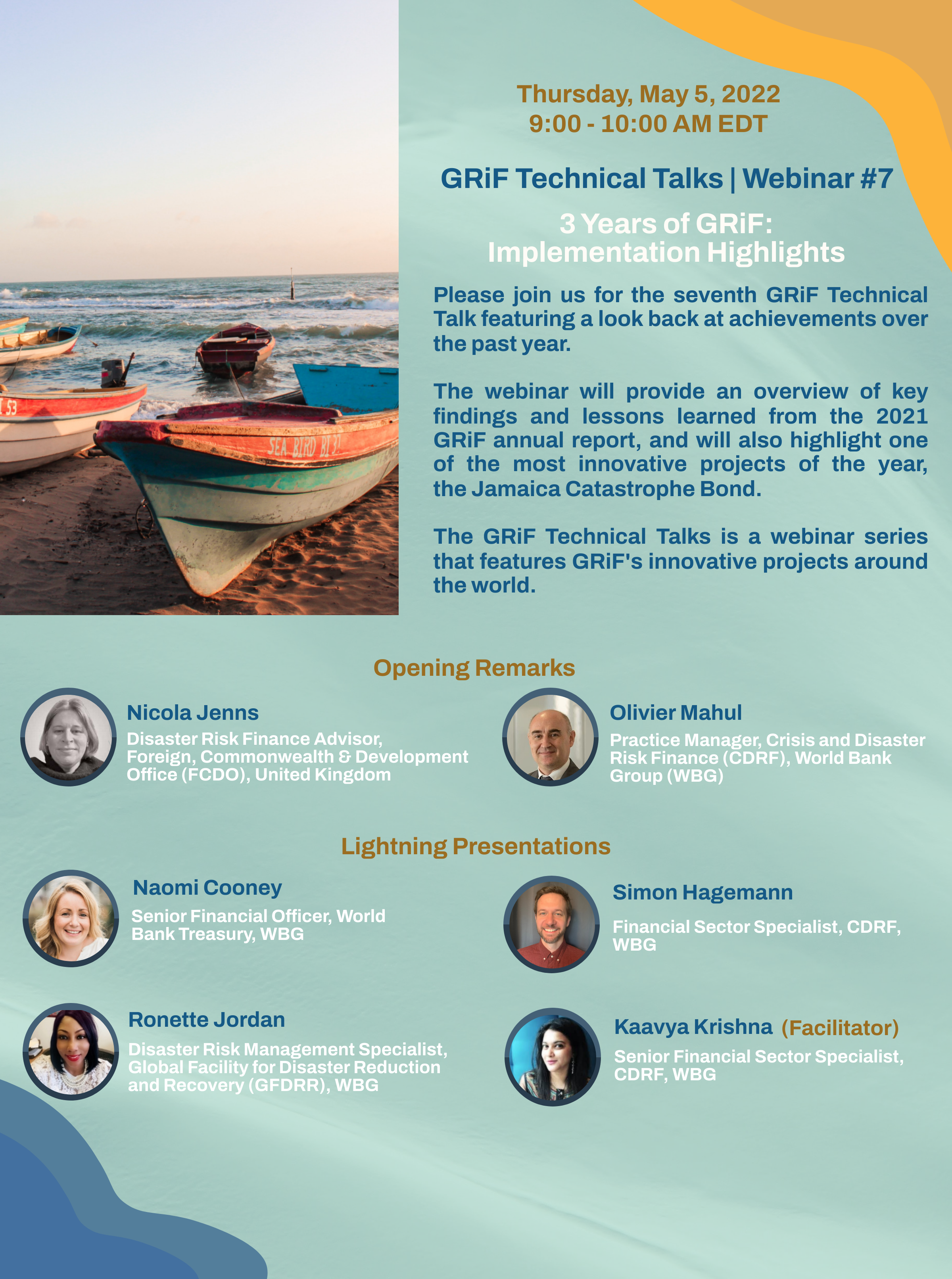 We are excited to announce the 7th session of GRiF Technical Talks, a virtual knowledge and information sharing series on Global Risk Financing Facility (GRiF). The Webinar #7 will provide an overview of key findings and lessons learned from the 2021 GRiF annual report and highlight one of the most innovative projects of the year, the Jamaica Catastrophe Bond.
Register for the session at the link given below. Upon registration, you will receive a confirmation email containing information on joining the meeting. Please do NOT share the connection link with others as it is unique to you.
Please remember to block out time for the virtual event by clicking the "Add to Calendar" option provided in the confirmation email. If you do not receive a confirmation, please let us know before the event starts. We're looking forward to seeing you soon!
Date:  Thursday, May 5, 2022
Time: 9:00 - 10:00 AM EDT
Event: Global Risk Financing Facility (GRiF) Technical Talks - Webinar #7
Registration Link: https://worldbankgroup.zoom.us/meeting/register/tJYvcOmgpjMtGNR3_UuUFx92...
If you have missed our earlier webinars, you can access the webinar videos, fact sheets, and other resources on our post-event resources page - link here.
Photo Credit: Caspar Rae / Unsplash