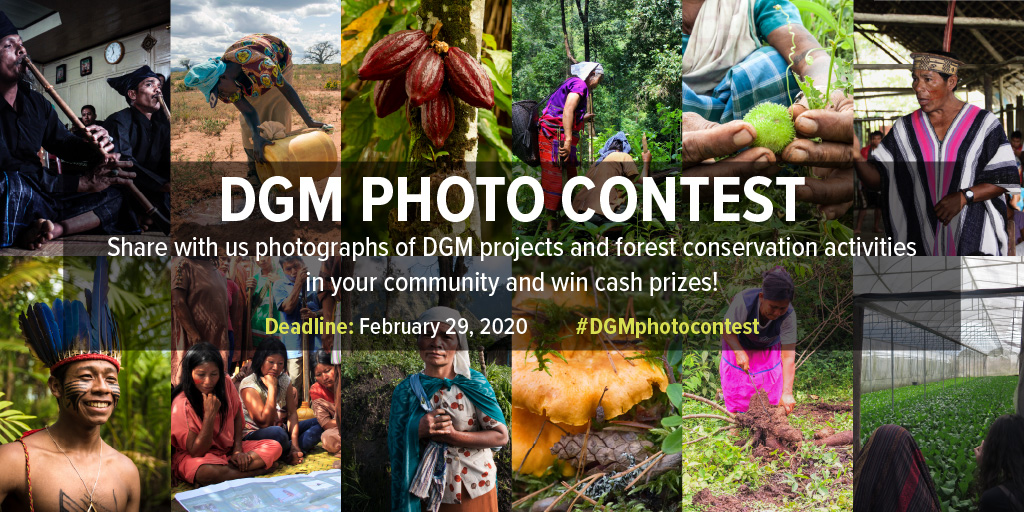 The World Bank and The Dedicated Grant Mechanism for Indigenous Peoples and Local Communities (DGM) just launched a photo contest dedicated to "The power of storytelling through the eyes of indigenous peoples and local communities" in DGM countries (Brazil, Burkina Faso, Democratic Republic of Congo, Mozambique, Ghana, Peru, Mexico, and Indonesia).  
The goal of the photo contest is to engage DGM stakeholders in capturing experiences on the ground of Indigenous Peoples and Local Communities (IPLCs)-led projects and livelihoods through visual storytelling. It is also an opportunity to communicate their daily lives by documenting and demonstrating their impact on nature conservation.
The contest has already started and ends on February 29, 2020. Participants stand a chance to win attractive cash prizes. 
Contest page for more details: https://www.dgmglobal.org/dgm-photo-contest