Deep Dive on Risk Finance Instruments - Agricultural Insurance (Webinar #6) | Knowledge Series on Strengthening Financial Resilience in Agriculture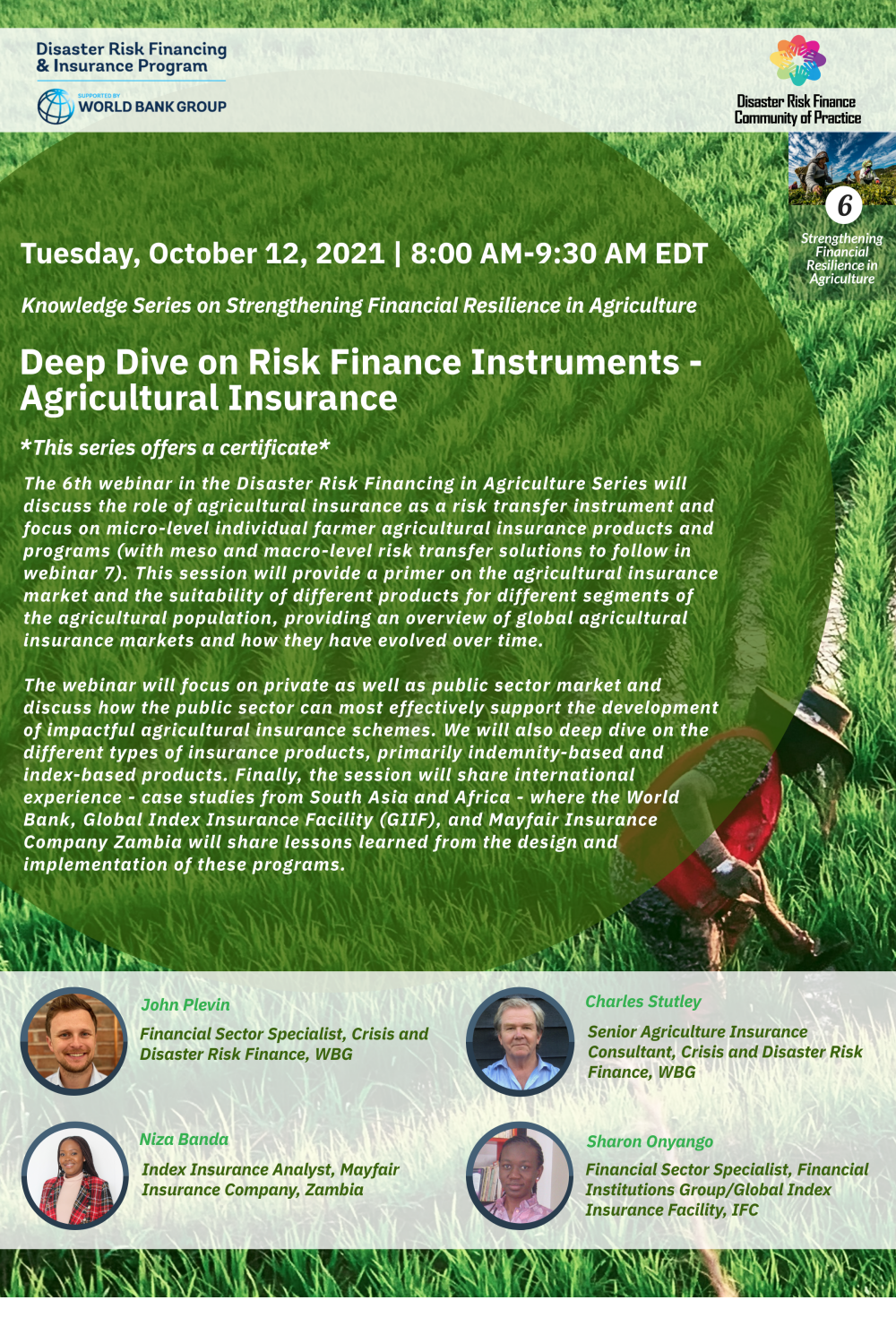 We are excited to announce our 6th webinar in the Disaster Risk Finance for Agriculture Knowledge Series. This session will focus on the role of agricultural insurance as a risk transfer instrument and will be held on October 12, 2021 between 8:00 AM - 9:30 AM EDT. 
Please register for the event. On registration, you will receive a confirmation email containing information on joining the meeting. Please do NOT share the connection link with others as it is unique to you and do remember to block out time for the virtual event by clicking the "Add to Calendar" option provided in the confirmation email. 
If you do not receive a confirmation, please let us know before the event starts. If you missed our previous webinars – you can still view the recordings and download related resources here.
Date:  Tuesday, October 12, 2021
Time: 8:00 AM - 9:30 AM EDT
Event: Deep Dive on Risk Finance Instruments - Agricultural Insurance (Webinar #6) | Knowledge Series on Strengthening Financial Resilience in Agriculture
Registration Link: https://worldbankgroup.zoom.us/meeting/register/tJwudO-srTwqG93LFR48J9iLLarmoWDR3c5E
Fact Sheet: Click here to review or download Fact Sheet 6