[Courtesy Announcement] World Bank Group Social Protection & Jobs Seminar Series: Stress Testing Social Protection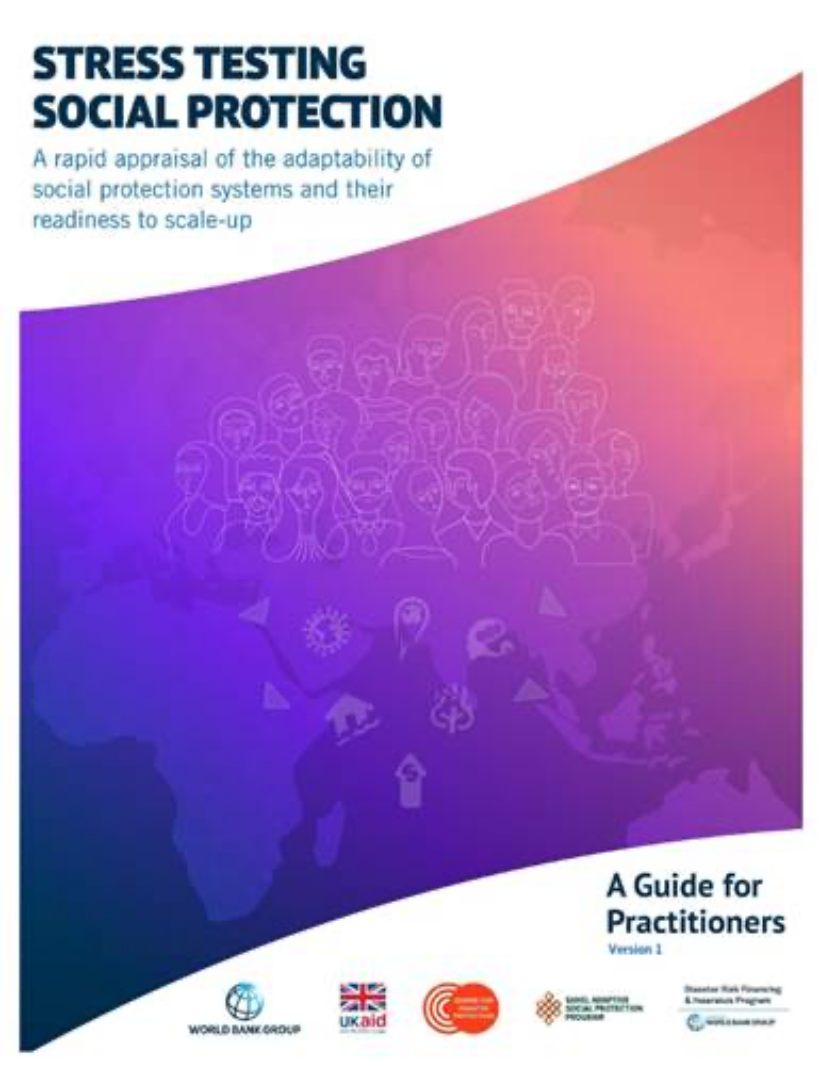 We are pleased to invite you to participate in the Social Protection & Jobs Global Practice (SPJ GP) Seminar Series on Thursday, October 21, 2021. This session in the Seminar Series will be on Stress Testing Social Protection and will unveil a new Social Protection Stress Test Tool to address a range of concrete questions around shock-generated needs and the scalability of responses in an analytical and rigorous way.
Drawing from the joint work and experience of three Global Practices, the BBL will show how the stress test tool could be used to quantify scenario-based needs; appraise countries' ability to adapt and scale up social protection systems; and identify areas of strength and those requiring further attention. Devised for supporting teams, practitioners, and policymakers involved in adaptive social protection, the stress test complements an array of other tools by putting an emphasis on rapid and user-friendly assessments to inform dialogue with counterparts and strengthening partnerships and coordination.
Chair:
Michal Rutkowski, Global Director, Social Protection & Jobs, The World Bank
Presenters: 
Ruth Hill, Lead Economist, Poverty and Equity Global Practice, The World Bank
Mira Saidi, Social Protection Specialist, Social Protection & Jobs, The World Bank
Zaineb Majoka, Economist, Social Protection & Jobs, The World Bank
Opening remarks:
Carolina Sanchez-Paramo, Global Director, Poverty and Equity Global Practice, The World Bank
Jean Denis Pesme, Global Director, EFNDR, The World Bank
Discussants:
Ralf Radermacher, Head of Programme (Social protection) at
Deutsche Gezellschaft für Internationale Zusammenarbeit (GIZ)
Daniel Clarke, Director for the Center for Disaster Protection
Event: SPJ GP Seminar Series: Stress Testing Social Protection 
Date: Thursday, October 21, 2021 | Time:  9:30 am - 10:30 am  EDT
Connect: Live Stream on YouTube: https://www.youtube.com/watch?v=RxeuaarijuE&ab_channel=WBGStream4