Activating the World Bank's Crisis Preparedness Toolkit to Protect Pastoralists in the Horn of Africa
Djibouti,
Ethiopia,
Kenya
Last June, we had the opportunity to attend a workshop in London, UK, to learn how the De-risking, Inclusion and Value Enhancement of Pastoral Economies in the Horn of Africa (DRIVE) project has mobilized private sector capital through insurance markets to protect over one million pastoralists against drought. All by its first birthday! The project is supported by World Bank's International Development Association (IDA), alongside some matching grants from the Global Shield Financing Facility (GSFF, formerly the Global Risk Financing Facility), funded by the UK Foreign, Commonwealth and Development office (FCDO) and German Federal Ministry for Economic Cooperation and Development (BMZ).
The objective of DRIVE is to build resilience through access to financial services at the household level. In the longer-term, resilience is also created through increased productivity and access to markets. DRIVE's two components mirror these objectives. Component 1 is delivering the package of financial services, with savings to help cushion the day-to-day challenges and insurance offered by the private sector for more severe shocks, and Component 2 is delivering national investments in value chains. The workshop brought together private sector partners for discussions on technical and commercial viability and development partners for strategic and coordination discussions to enable scale up.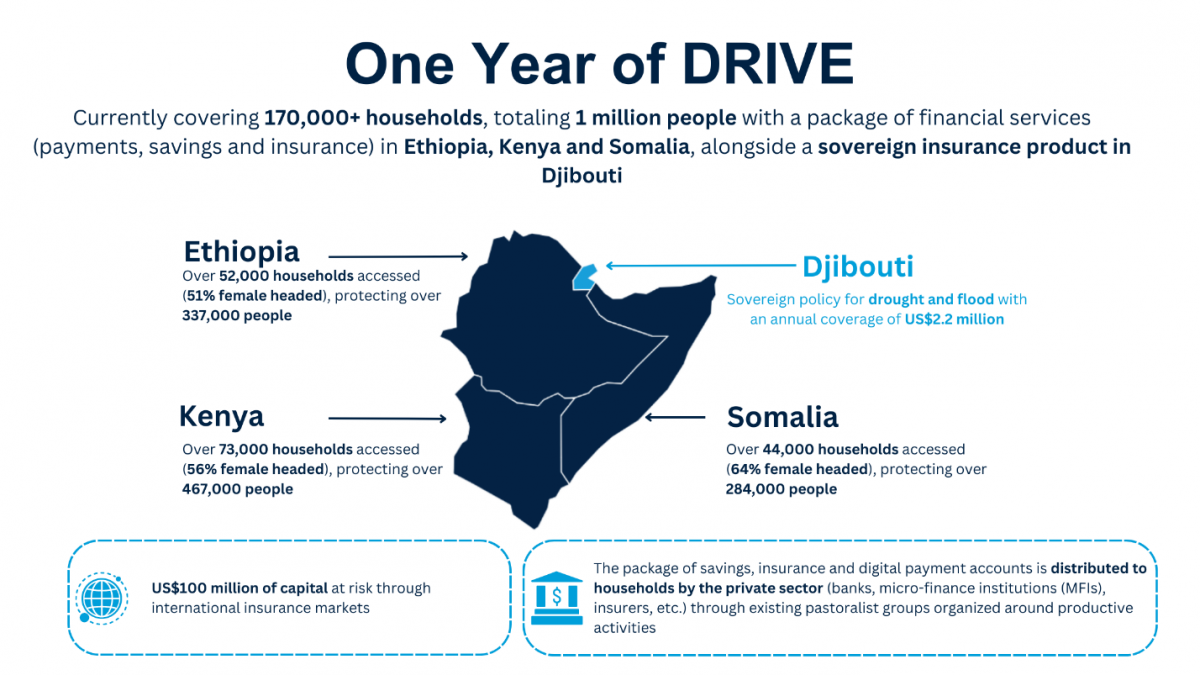 Figure 1. Results of DRIVE after one year (Source: World Bank DRIVE team)
This workshop happened while the World Bank announced the Comprehensive Toolkit to Support Countries After Natural Disasters at the Summit for a New Financing Pact held on June 22-23 in Paris. The Toolkit focuses on elements of crisis preparedness, response, and recovery, including: pausing debt repayments in times of crisis; flexibility to reallocate financing for response; building advance-emergency systems by linking crisis preparedness and response with financing; backstopping development projects with private sector support; and accessing catastrophe insurance without adding debt.
This project is a great example of how the new Toolkit can be put in action to protect vulnerable populations against climate shocks and disasters. In light of this, the workshop led us to three major reflections.
1. Building strong partnerships with the global, regional, and domestic private sector goes beyond private capital mobilization
ZEP-RE, the COMESA regional reinsurer, is the implementer for the financial resilience component of DRIVE, on behalf of the four current countries: Ethiopia, Kenya, Somalia, and Djibouti. ZEP-RE has set up an insurance panel, combining local insurers with regional and international reinsurers, in a cost-effective way to provide stability, capacity, and scalability. For reinsurers, a program in the Horn of Africa is commercially attractive as it presents diversification to the other global risks, however demand needs to be stable, and prolonged periods of droughts push loss ratios up, making commercial viability and affordability a challenge. The workshop provided the opportunity to engage with the Insurance Development Forum (IDF) to strategize how private capital and development funds can help balance the affordability and commerciality of the product. Existing risk pools, supported by donor capital, have the capacity to support financial engineering.
In addition to (re)insurance capacity, the private sector is needed for their data and risk expertise to ensure the products are robust and responsive. Several partners, including Planet, Descartes Underwriting, and AXA Climate attended the workshop.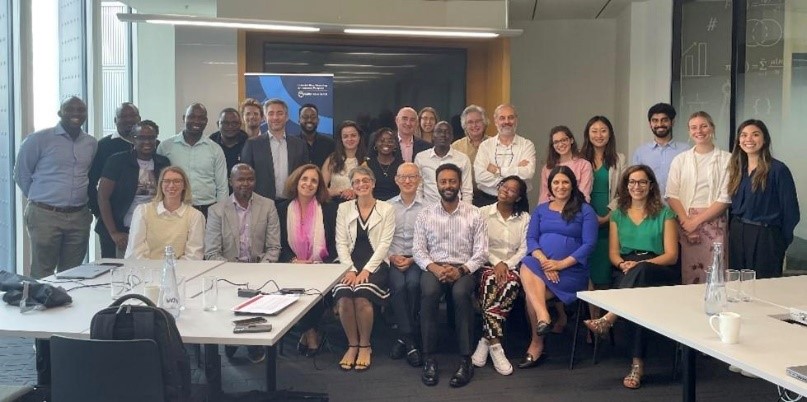 The Insurance Development Forum and World Bank hosted an exchange in London between the DRIVE project and reinsurance partners, including ZEP-RE, Swiss-Re, WTW, Allianz, and Guy Carpenter. 
2. Creating a regional risk platform beyond the World Bank project  
The vision for DRIVE is to use the World Bank supported project to put in place a regional infrastructure platform that can be a springboard to deliver multiple resilience programs, across different risks and geographies. This platform provides shared resources to all involved, for example data repository, product design, payments system, training materials and reinsurance expertise. Countries in the Horn of Africa face similar challenges and so collaborate in a cost-effective approach, that harnesses learning and shared momentum. Given the early successes, other countries in the region are keen to join the program, and fortunately the design makes this relatively straightforward.
How other countries come on board was a key discussion with our development partners at the workshop, including the African Development Bank (AfDB), African Risk Capacity Group (ARC) and the GSFF. Through the sovereign policy in Djibouti (placed by ARC Limited under DRIVE), we've seen how such close collaboration can be effective and DRIVE can deliver a range of instruments. We used these discussions to identify joint activities to help us scale financial resilience in the region and the specific technical and financial support that is needed.
3. A regional platform still requires product design and distribution tailored to specific contexts
DRIVE is being delivered in remote areas, with large Muslim populations, and the insurance and savings products are required to reflect this. The workshop was joined by experts in Shari'ah compliance, where discussions focused on validating the takaful and re-takaful operating models for DRIVE. This highlighted the complexity in ensuring the requirements are met, and the learnings that can be drawn from countries like Malaysia.
The same is true for specifying the distribution to pastoralist communities, of both men and women, in remote areas where financial literacy is low. One fundamental objective is to close the gender gap regarding financial inclusivity, since women are highly engaged in the pastoral economy, as laborers, consumers, and producers, both for markets and their own households. Gender-sensitive financial literacy training and marketing has resulted in more than half of the year 1 sign-ups being by women (57 percent).
 
 
The crisis toolkit aims to help countries respond quickly and effectively to an increase in climate-related disasters. By preparing governments, businesses, and people with sustainable financial tools this is a means to increasing their resilience and providing a platform for more long-term productive investment opportunities. The DRIVE project will provide a wealth of learning. As the platform grows, we expect the countries to scale-up their delivery under DRIVE, alongside other countries in the Horn of Africa region, utilizing the infrastructure created. Likewise, we think others looking to implement regional resilience projects can use DRIVE as a blueprint.